---
---
Highly qualified staff
Our company's health and safety department is managed by Brian Sutherland, a highly qualified and experienced health and safety practitioner with the ability to deliver a high level of internal training, including IOSH Managing Safely courses.
In addition, we have many employees trained and qualified in health and safety as well as more than 90% of our workforce have attained their Construction Skills Certification Scheme (CSCS) qualification.
Brian Sutherland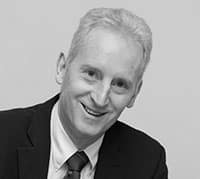 Brian Sutherland BSc(Hons) CMIOSH RMaPS OSHCR joined our company in 2004 and brought with him a wealth of experience and qualifications in Health and Safety. Brian's primary role is to manage and develop our Health and Safety infrastructure to meet with legislative requirements but this is just a small part of what his role entails. In addition Brian leads our Health and Safety committee made up of employees from across the company and ensures that our philosophy of making Health and Safety 'everyone's business' is sustained. This responsibility is also disseminated through regular tool box talks delivered across the company. Being an accredited trainer for IOSH and managing our safety and environmental accreditations also keeps Brian busy in his daily activities, but somehow he still seems to find the time in his busy schedule to carry out his role on the East of England's regional board of Directors for the Federation of Master Builders.
Liam Brown
Liam is an experienced health and safety professional who has recently joined Princebuild to strengthen the health and safety team. Liam works across the business to support teams on site as well as assisting the Company Health and Safety Manager to instil a positive health and safety culture throughout the business.
---
---
Toolbox Talks
We promote health and safety throughout our business by delivering regular Toolbox Talks to our trade operatives and by having a safety committee consisting of directors, senior managers, administrators and members of our work force.
---
---
On-site safety
We promote health and safety on our sites by ensuring that safe working practices are in place before we commence work, and for reactive maintenance works our trade operatives complete a site-specific risk assessment upon arrival at site.
---
---
Preventing the spread of Covid-19
In order to combat and reduce the spread of Covid-19 and to provide a safe working environment for everyone, Princebuild have implemented safe working procedures in accordance with guidelines issued by Public Health England and include but are not limited to:
- Implementing social distancing measures on site and within our offices
- Introducing enhanced safe systems of work, PPE measures and sanitisation facilities
- Reviewing procedures for working within occupied properties
- Inducting our entire workforce, contractors and visitors to site on the new measures introduced due to Covid-19
---
---
Caring for the environment
We respect and care for the environment in which we work and have developed many practices and procedures to minimise the impact of our business operations on the environment. We are particularly proud of our procedures for processing the waste that arises from our work and of the way in which (by waste segregation) we ensure that only a minimal amount of our waste ends up in landfill.